About Us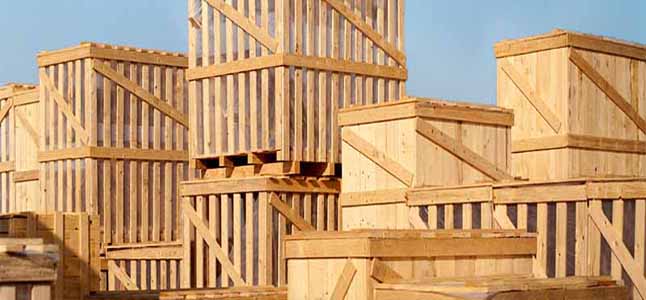 We, Gautam Packers, are the thriving enterprise active in the production of wooden packaging materials. We are a prominent manufacturer and supplier of Wooden Storage Crates, 2 Way Wooden Pallets, 4 Way Wooden Pallets, and Wooden boxes. These products are extensively used for safe packaging of different kinds of materials.
The company was incepted in the year 2011. It is located at G.B. Nagar(U.P.). Mr. Muneshwar Pandit is the CEO of Gautam Packers. He have more than 20 Years Experience. under whose headship we have been scaling new heights in our business endeavors.
Our company is well equipped with all kinds of resources to meet the increasing demands of wooden packaging boxes and pallets in the market. With advanced machinery, effective logistic support and state of the art warehousing facility, we have been able to serve our customer in the best possible way. Consequently, we are recognized as one of the most prominent Fumigated Wooden Pallets Suppliers in the country.
We are guided by a set of stringent quality control policy. According to this, all our products such as Wooden Shipping Boxes, Wooden Packaging Pallets, etc. are tested on different parameters to ensure their high quality and standard. This has enabled us in prevention of the sub - standard products to reach in the hands of the CLIENTS.