Export Packing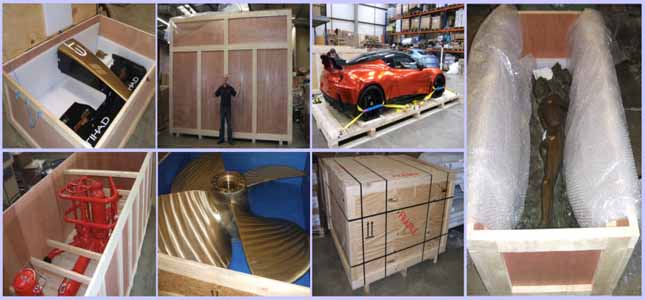 Export packaging refers to the materials and processes designed to guarantee the integrity of both a product and its brand. Quality export packaging should be compatible with the following standards:
Protection Export packaging must be durable, airtight and watertight in order to fully protect the product.
Customized solutions Export packaging should be as individual as the product itself and perfectly match the product's consistency, size and dimensions and means of conveyance (loose, break bulk or sea container). Examples of standard export packaging are: light or heavy-duty wooden crates, single and double-layer wooden skids, corrugated cardboard sheets and boxes, bubble-wrap and industrial shrink-wrap, polyethylene and aluminum foil.
Handling, transport and storage Export packaging must consider how the product is handled and stored during transit, what conditions it will travel in and where it is ultimately headed. It should facilitate the ease of handling of the product and cater for multimodal transport (by sea, rail, road and air) as well as variations in static (infrastructure) and climatic (humidity & temperature) conditions.